2015 Honda Odyssey Family-Friendly Features
Back
2015 Honda Odyssey Family-Friendly Features
Posted on January 16, 2015
While minivans sometimes get a bad rap, they undoubtedly are the most practical vehicle option for families on the go. Today's minivans aren't like minivans of the past, as models like the 2015 Honda Odyssey have enhanced performance and styling to become much more appealing options for moms and dads across Canada. In addition to a more attractive exterior and superior drivability, the 2015 Honda Odyssey makes family travel equally enjoyable for parents in the front and kids in the back seats. With space for up to eight passengers, the newest iteration of Honda Odyssey includes some great features for the family. Here are some of our favorites.
HondaVac
If you have children, you know the rear seats of any vehicle quickly become riddled with food crumbs and stray toys. Unfortunately, you probably don't have time to stop at gas stations or pull our your shop vac to clean every time your kids eat in the car. The HondaVac onboard vacuum cleaner stores the Odyssey's rear seat and is readily available whenever you need it.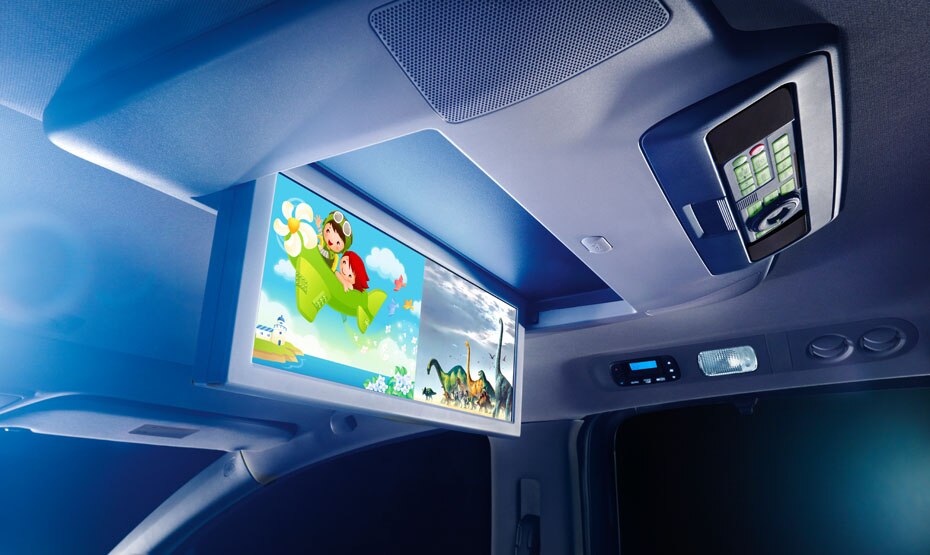 Honda DVD Ultrawide Entertainment System
Is there a better way to stop a petty argument between siblings than with a good movie? With the Honda DVD Ultrawide Rear Entertainment System displayed on a 16.2-inch screen, cries of "Are we there yet?" will quickly turn into quiet laughter.
Safe Texting On The Go
The Honda Odyssey features a system that will read your text messages out loud through the audio system. When you park, the message will display on the i-Mid system, which will provide a number of pre-set replies so you can quickly respond.
Space for 5 Child Seats
On Honda Odyssey SE trims and above, there are five LATCH locations in the second and third rows of seats where car seats can be safely secured. For families with young children, this is a huge convenience.
Active Safety Features
With a car full of passengers in an already large vehicle, visibility can be a challenge at times. Available active safety features like lane departure warnings and forward collision warnings help drivers stay better aware of their surroundings, thus keeping everyone in the vehicle safer.