Discover the key differences between the Honda Civic Sedan and Coupe
Back
Discover the key differences between the Honda Civic Sedan and Coupe
Posted on May 27, 2015
Honda Civic Sedan vs Honda Civic Coupe
The Honda Civic is the best-selling car in Canada for 17 years running, and part of what makes it such a resounding success is the variety of options that are available. When considering a Civic, one of the most significant choices drivers need to make is whether to choose the Honda Civic Sedan or Honda Civic Coupe. Of course, the two share a number of components and characteristics, but there are also some key differences that might sway your decision in one direction or the other.
The first key difference between the Honda Civic Sedan and Honda Civic Coupe is an obvious one if you are considering purchasing one — price. The 2015 Civic Sedan comes with an MSRP of $15,750 while the Coupe starts at $18,950.
As is the case with any vehicle that is available as both a sedan and a coupe, the coupe costs a little extra due to the sporty styling, and often times, more spirited performance. In the case of the Honda Civic, it has more to do with the availability of select trims, but we'll get to that.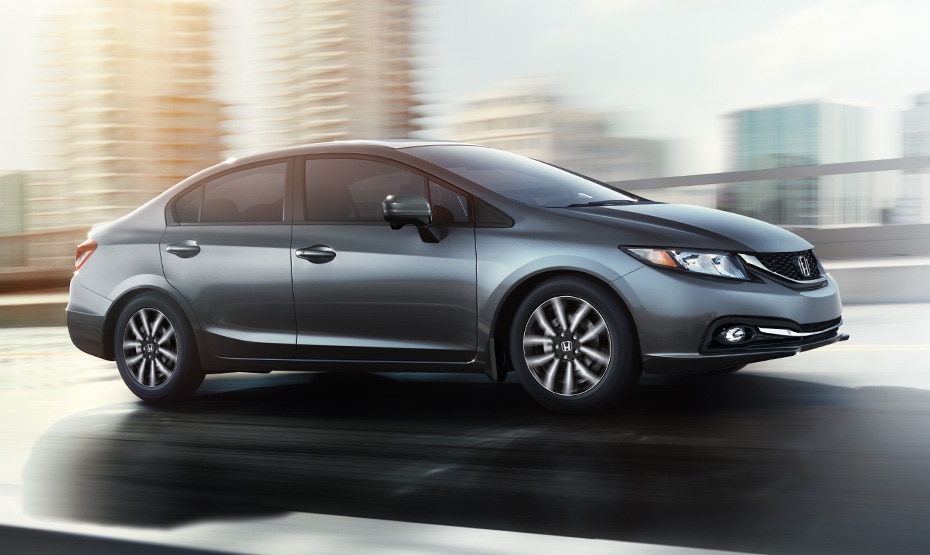 The mechanical elements of the Civic Sedan and Civic Coupe are identical in almost every facet, meaning the performance of the two cars is incredibly similar. You can get a feel for both in Edmonton by scheduling back-to-back test drives at the button below.
Another key difference between the 2015 Honda Civic Sedan and Honda Civic Coupe is the trim levels. The Honda Civic Sedan trimline includes:
Honda Civic DX
Honda Civic LX
Honda Civic EX
Honda Civic Touring
Honda Civic SI
The Honda Civic Coupe trim levels, on the other hand, include:
Honda Civic LX
Honda Civic EX
Honda Civic EX-L Navi
Honda Civic SI
The most significant reason the base Honda Civic Coupe costs more than the Sedan is because there is no DX trim available on the coupe, meaning the base two-door model has the same equipment and tech features as the second trim (LX) in the sedan family.
The Civic Coupe also features an EX-L Navi trim rather than the Civic Touring trim found in the Sedan, which each include few unique features and amenities.
Visit Wheaton Honda and get up-close and personal with the Honda Civic Sedan and Coupe to see which is right for you!