Should you buy or lease your next Honda?
Back
Should you buy or lease your next Honda?
Posted on November 26, 2014
When it comes time to begin the search for a new car, you are faced with a long list of choices. Should you buy new or used? Do you want an SUV or sedan? Is efficiency or performance more important? While these questions are important to answer as you narrow your search, you'll also need to decide whether you should buy or lease your next Honda. For many, this isn't an easy decision because there are distinct benefits to both. We'll break down some of the benefits and drawbacks of leasing and buying to help you better decide which is right for you.
Advantages of Leasing
If you decide to lease, you'll be able to drive off the lot in a new Honda with a low down payment. In same cases, like during the Bring Home a Honda sale, you can lease a Honda Fit for as little as $0 down. Likewise, your monthly payments remain very reasonable, often under $200 when looking at Honda sedans and coupes. By choosing to lease rather than buy, you also don't have to worry about depreciation or resale value, because at the end of the lease, you simply bring the car back to the dealership. Plus, you'll always be covered by warranty. On the other hand, if the car maintains its value, you can buy it at a discount at the conclusion of the lease. In the end, leasing is a great opportunity to have the new car status without paying hefty prices for years down the road.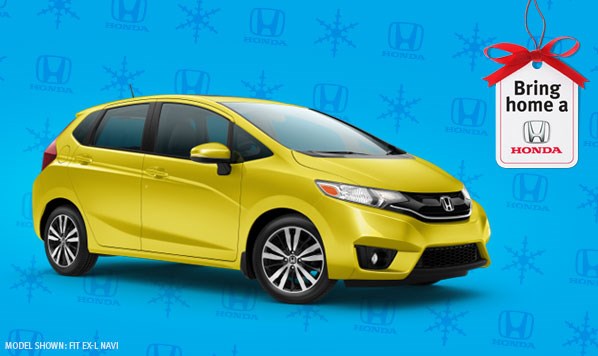 Disadvantages of Leasing
The major drawback in leasing a car is the fact that after the lease ends, you are left with no vehicle and no returning equity. Leases also include mileage limits, that if exceeded, will cost you when you return your car. Typically, if you move from one lease to the next to the next, you'll end up paying more than you would if you would purchased a new car because your monthly payments never end, as they would if you would have financed a car in the first place.
Advantages of Buying
Ownership and long-term value are the major benefits to buying. While your down payment and monthly installments will typically be higher than they would in a lease, you'll eventually pay off the car and have no automotive expenses other than gas and maintenance. You also have free reign to add accessories or make mechanical tweaks as you see fit. Lastly, you can sell the car whenever you choose to recoup some of the money you spent.
Disadvantages of Buying
Typically, buyers financing their vehicles to avoid making a huge lump sum payment. While that's a practical choice, you'll be paying interest throughout the life of the loan, which add to the overall cost of the car.